Tips on better wildlife sighting included !
Nagarhole safari starts from safari offices located at two different gates on the two ends of Rajeeve Gandhi National Park which is also referred to as Nagarhole. As of now only one van and one jeep is available on each gate so it is a must to reach the safari ticket counters at least 30 mins before the safari timing mentioned below. Tickets are strictly issued on first come first serve basis.
The Verahoshalli Gate near Hunsur is less crowded when compared to the other gate which is Nanachi gate near Kutta, May be because most resorts and Homestays are located in and around Kutta. Jeep safari is available at both gates.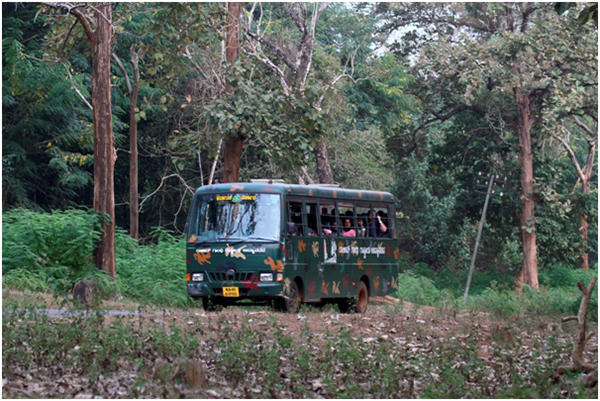 Nagarhole Safari Costing
Nagerhole safari pricing was Hiked in November 2017 to control crowd and meet the forest department expenses.
The Current safari cost as per Jan 2018 is listed below
Van safari –
Adults – 350Rs Per head
Kids – Below 8 can go free if sharing a seat with an adult.
Kids above 8 are charged adult cost.
Jeep Safari –
Adults – 1500 Per head
Kids – Kids above 8 are charged adult charges
Flora and Fauna to be observed during the safari
Nagarhole Safari Timing
On All days of the week
Morning – 6.30 to 9 am
Evening – 3 Pm to 5.30 Pm
Note – Issuing of tickets is stopped one hr before the safari end timing.
Note – Safari may be cancelled on Rainy days without any prior notice
Nagarhole Safari office Contact details
For more details that you may want to ask about the Nagarhole safari please Call
Chandresh for Van Safari – 9945419300
Santosh For Jeep Safari – 9632566454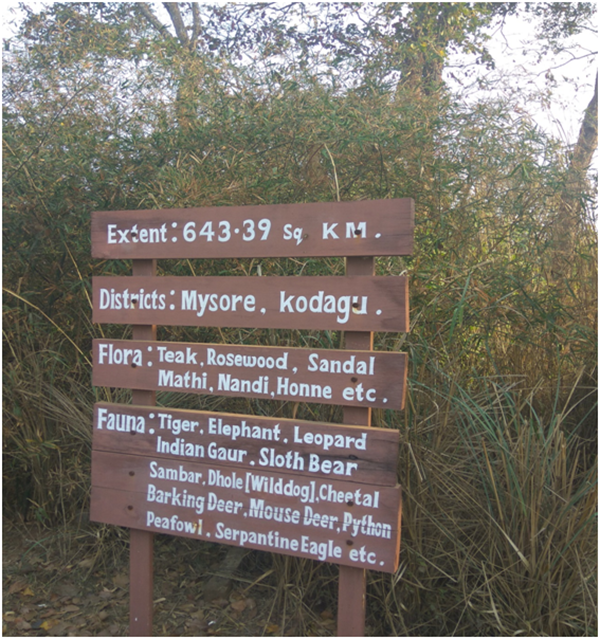 Visitor Guidelines to be followed during and after safari while in the Nagarhole wildlife safari zone .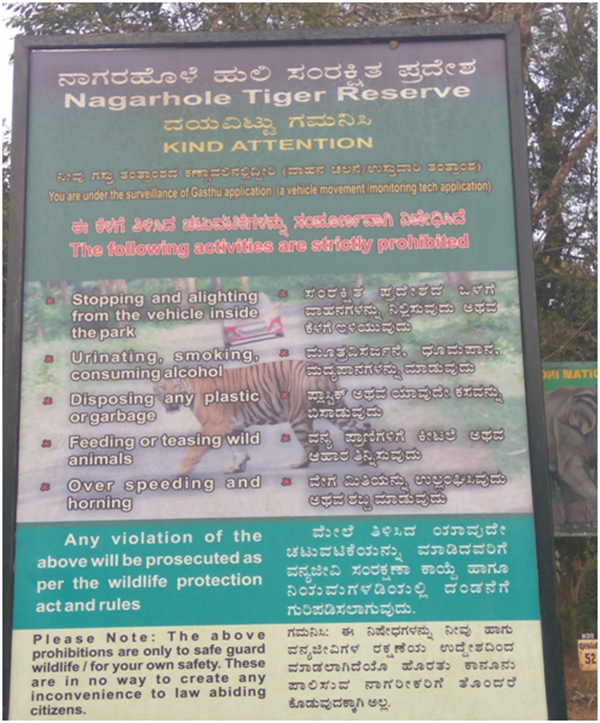 Dos and don'ts at the at Nagarhole Van and Jeep Safari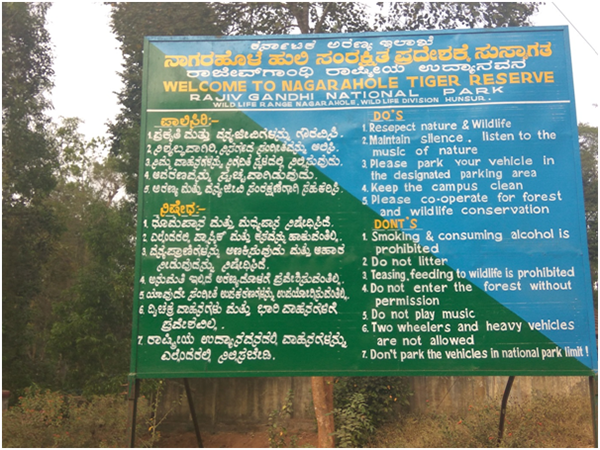 Facilities and amenities at Nagarhole
Toilet and parking is available at both gates of Nagarhole safari where safari tickets are issued.
Snacks or drinking water facilities are not available at any of the gates so please remember to carry some if required but do not litter.
The Toilet Complex at Nagrhole Safari Junction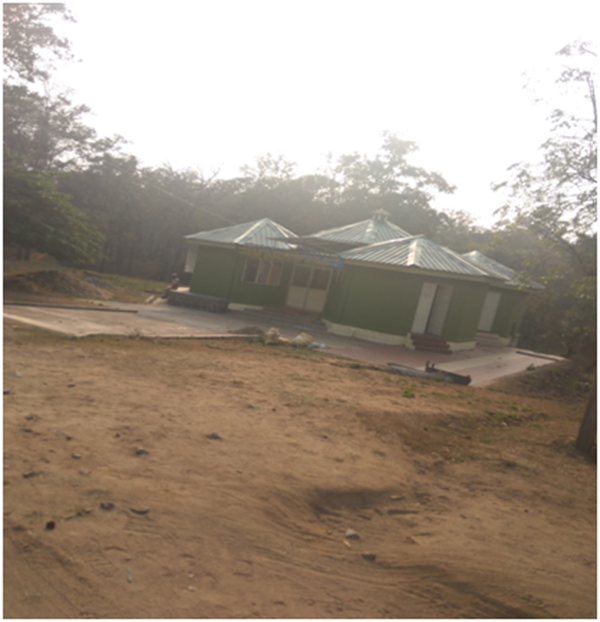 Few meters behind the toilet complex is the favourite relaxing zone for a pack of wild Dogs ( Dholes). So look out for them. If you are lucky you may spot them
Tips for better wildlife sighting at Nagarhole
1, remain silent and calm during the Safari for better sightings.
2, Do not Honk while driving through the forest road. Wildlife may appear any time.
3, Drive slow and look out for wildlife along the road that runs through the Nagar hole National park
4, Wild animals may appear when you least expect so do not stop the car or do not get down from the vehicles.
Note – In case Safari is cancelled or safari tickets are unavailable Jeep safari is available at 12 km from Nagarhole at Tholpetty Wildlife Sanctuary Waynad.
River Side Guest House Near Nagarhole National Park
For River View Guest House Booking near Nagarhole Call 9448485160