Author- Anju Gyanchand
Majestic landscapes, aromatic coffee estates, magnificent waterfalls and pleasant weather; Coorg certainly is blessed by the gods. And though it is a haven for adventure lovers, it has enough meat for all kinds of travellers. And no matter what your preference, you will enjoy your visit.
Okay, let's get the adventure lovers out of the way first.
Rafting
Rafting is immensely popular, and two fierce rivers, Bara pole and Kaveri at Dubare are sufficient to keep the adrenaline pumping for those adventure rushes. The white frothy river with speedy waters and rapids, flowing through beautiful landscapes, makes for an ideal river rafting experience.
Trekking
For trekkers, the Brahmagiri peak and Tadianmole peak, the highest in Coorg at 1748 m. will draw you in. Though some might find it a difficult way up, the views once you reach will leave you spellbound.
There are other treks as well like the Kopaty hills and Nishani betta, a lesser known route, whose beauty remains intact due to limited feet stepping on it.
Angling
The river Kaveri makes for great fishing and angling .Famous for its most prized game, the mahseer; it is most popular for a unique and out of the ordinary experience. Be warned though. You cannot take back your catch home. Any fish you catch must be released back into the water and there are licences you need from the government to fish here.
Waterfalls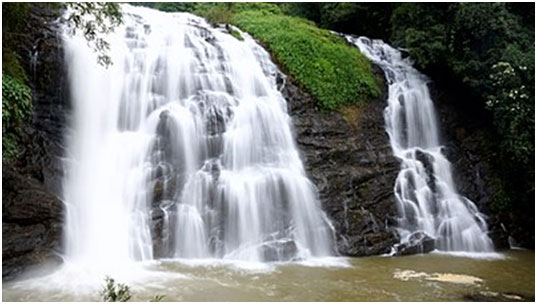 Owing to the hills being fed generously by the heavy monsoon rains, a large number of waterfalls are found in Coorg; Abby falls being the most popular among them, with influx of tourists from all parts of the country. This waterfall is located on private coffee plantations. Earlier known as Jessi falls, named after a British officer's wife, it used to be in the thick of the jungle. Due to a large number of tourists here, the place now stinks and is quite badly maintained and dirty.
Iruppu Falls is another fresh water cascade that is in the Brahmagiri range. This place is mesmerising though it can get crowded during seasons too.
Other popular waterfalls are-Malali, Chalavara and Burude falls.
Dubare Elephant Camp
The Dubare Elephant Camp is also an interesting place to visit. If elephants enchant you, then this is the palace to come in actual contact with them. Learn all about the history of elephants, their ecological impact, routine activities and their biology; absolutely everything there is to know about these giant wonders. You can also take a short ride to the Dubare reserve forest and even get a coracle ride. Dubare is a must visit.
National parks and wildlife reserves
Coorg is home to the Pushpagiri wildlife sanctuary, the Talacauveri wildlife sanctuary, the Brahmagiri wildlife sanctuary and the Nagarhole national park, all of which are rich in their lush greenery that supports some very rare and interesting creatures. You definitely want to visit at least one of them. The Nagarhole National Park is one of the best known national wildlife reserves. It has multiple varieties of flora and fauna that are not found anywhere else. Rare species of mammals, reptiles and birds can be found Brahmagiri wildlife reserve.
Golden Temple, Bylakuppe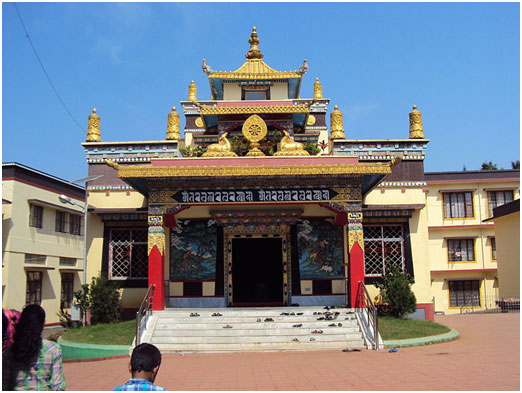 Housed in the second largest Tibetan settlement in India after Dharamsala, the golden temple or Namdroling monastery is marvellously constructed and a very pleasing sight to see. The temple is very ornate with colourful murals depicting the different gods and demons that are part of Buddhist history and mythology.
Shopping in the market area is also a good option, as you will find things here that will not be easily available in regular shops.
You can also visit the Sera monastery located 2 kms away from the Namdroling monastery. Who knows, you might just find enlightenment in such calm and serene surroundings!
Raja's Seat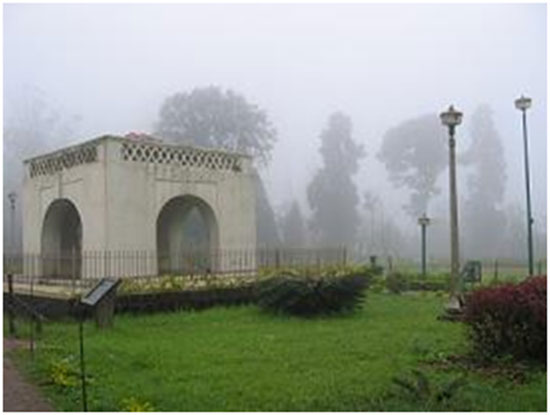 Named for the rajas who enjoyed watching the sunset from up here, the raja's seat is a refreshing sight from where you can watch the magnificent misty hills. The structure itself is small and built on a high level from where a commanding view of the valley is visible.
There is also a toy train ride for children.
Talacauvery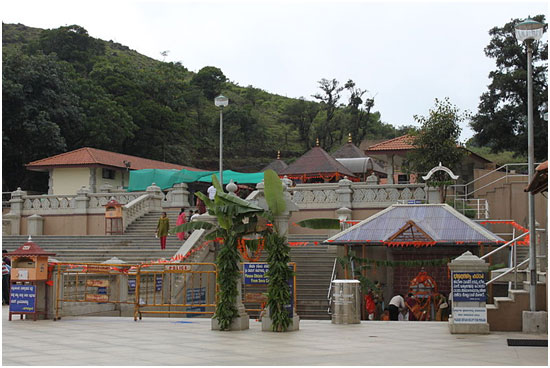 Known as the source of the river Kaveri, this place has tremendous religious significance and is situated at 1276 m. above sea level. On special festival days, this place is swamped by pilgrims wanting to bathe here. There are about 400 steps you can climb up as well, to get a view of the splendid surrounding hills.
Omkareshwara Temple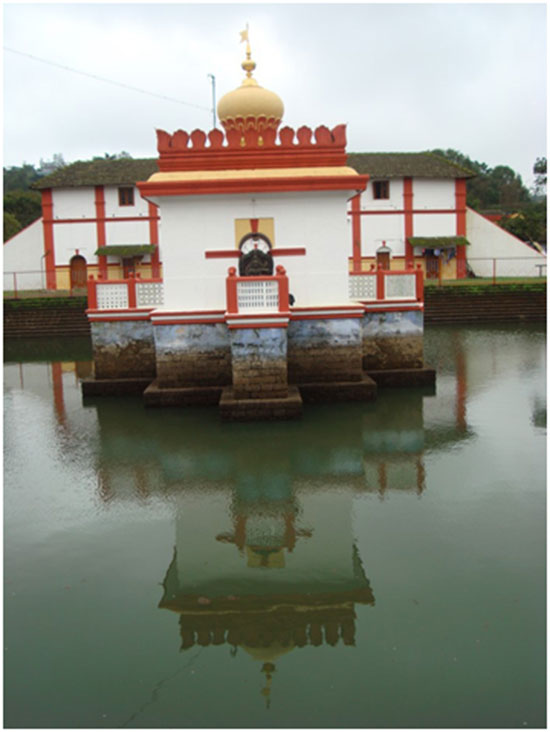 Known for its architecture that is a blend of the Islamic and gothic styles, this temple is dedicated to lord Shiva and built by king Lingarajendra . Very popular with the religious, this place is worth a visit.
Madikeri Fort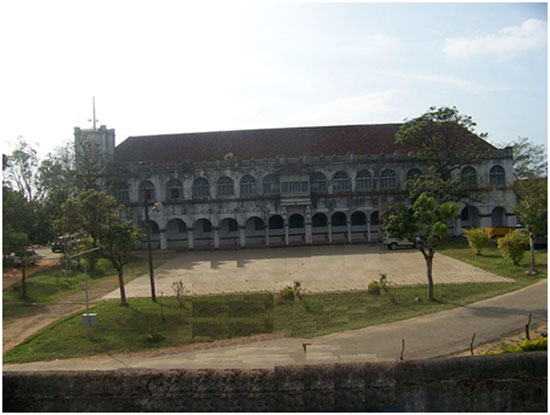 Preserving the history of a bygone era, this fort stands in the middle of Madikeri town.
It was constructed of mud in the 17th century by Muddu Raja, the king of Coorg back then; it has since had many changes made to it by later invaders, like Tipu sultan who rebuilt it using granite.
The church inside was once known to be a temple bearing witness to its changes.
Life size magnanimous elephants stand at the entrance. And a view of the entire panorama is seen from inside. It now houses the government museum.
Cauvery Nisargadhama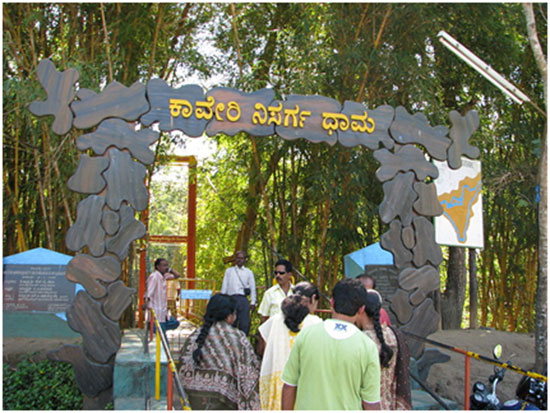 An island formed by the river Cauvery in Coorg, this 64 acre property surrounded by its creator mother Kaveri, can be accessed from a hanging bridge. Incredibly picturesque with its thick bamboos and teakwood trees it has elephant rides and boat rides on offer. Where the water is shallow, one can even get one's feet wet. Accommodation here is reasonable and the cottages are quite comfortable.
Nalakunad palace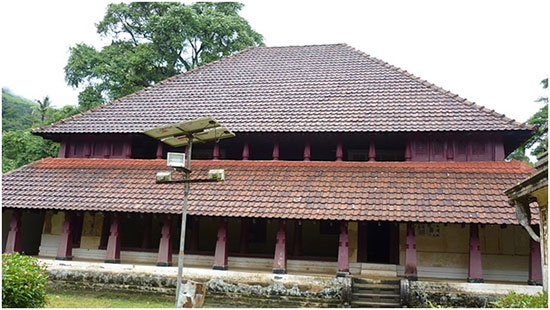 The hunting lodge of the Rajas dating from the 18thcentury, it is at the bottom of Coorg's highest peak Tadianmol. Though it is in a dilapidated condition, this structure tells of the glorious past it witnessed in its now fading murals.
Gaddige rajas tomb
Tombs of the Kodavad kings, dating back from the 1800s, lie here inside this indo-sarcenic structure. There are also two tombs of Coorg's army chiefs and a priest.
The tombs are Muhammadan style with domes and turrets. Even the bars of the windows are made of fine brass and adorned with beautiful engravings.
Honammana Kere Lake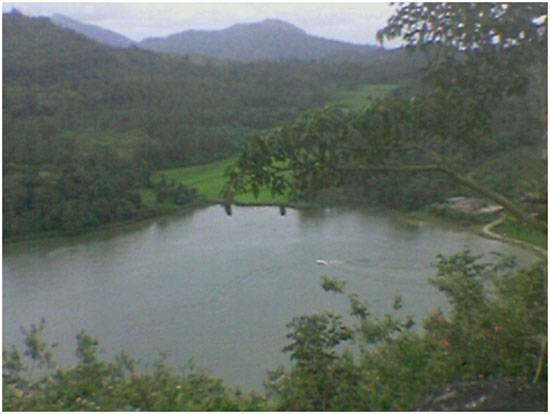 Named after goddess Honamma, who sacrificed her life for the welfare of people, this is the largest lake in Kodagu. During religious festivals, this place can attract a large number ofvisitors. It is surrounded by scenic green landscapes that are synonymous with Coorg. A temple is erected in her
honour.
There are several such wonders here in Coorg that need to be seen to realise their beauty. If a vacation is on your mind, make it to Coorg!